About Antwerp Indian Cricket Club (AICC)
The Antwerp Indians Cricket Club (AICC, a private club under Antwerp Indian Association (AIA) was formed in the early 90s by a bunch of cricket enthusiasts, in a country where cricket was not then recognized as a sport.
Embracing all that makes Antwerp great, the port, the lifestyle, the parks, this ground sits just south of the city in Sneeuwbeslaan 10, Wilrijk. This area is also home to many affluent Indian families.
This privately owned ground by a handful of cricket enthusiast families has been home to AICC for the past 3 decades, is also a stone's throw away from the now very famous landmark and the one and only Jain Temple in Belgium.
A viewing gallery that sits more than 300 spectators, has a breathtaking view of the ground, and matches AICC boasts to be the best cricket ground in Belgium.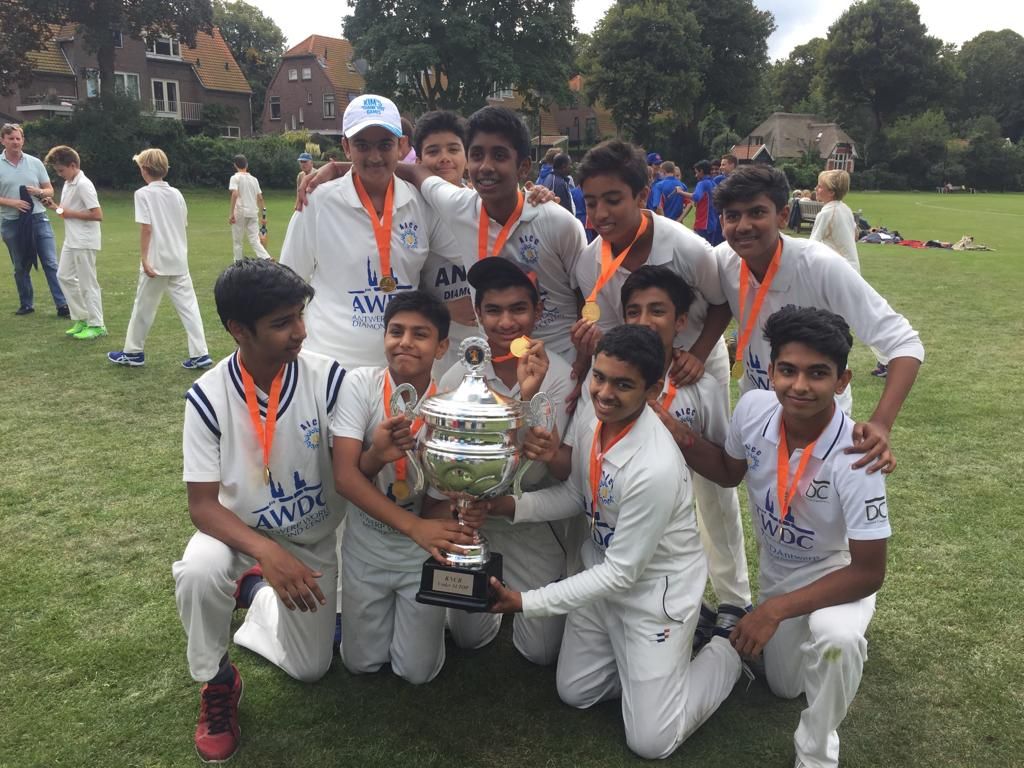 Since the early 90s from what started as humble beginnings of merely 1 seniors' team of 15 members, AICC is now a boasts 3 seniors' teams, juniors in all age categories U9 – U17 and girls, with a strength of just under 200 members. A handful of those seniors are still connected with this club.
Since 2015 this venue has also been home to the very first large-scale cricket tournament in Belgium, Antwerp Indians Premier League (AIPL), with more than a thousand spectators cheering their teams and enjoying the tournament for 3 full days. The then Mayor of Antwerp (name), inaugurated the event.
As part of a larger cricketing body Belgium Cricket Federation (BCF), AICC has been league champions several times in the past 3 decades. The most recent being in 2016 Div-2.
In 2020 this home ground to AICC, went under a major refurbishment upscaling its all facilities including a new center pitch, clubhouse, and most importantly 3 Practice nets, one of which is dedicated to the Belgium National team.
Today, AICC with its largest member base amongst cricketing Clubs in Belgium continues to be a leader in promoting and developing cricket including Juniors, by way of hiring professional coaches, providing the best equipment and facilities for its members.